Essential Settings
These settings must be properly configured to keep Cocospy working.
Battery Settings
Phone manager > Battery > Power saving mode & Ultra power saving (1,2)
Set to "OFF"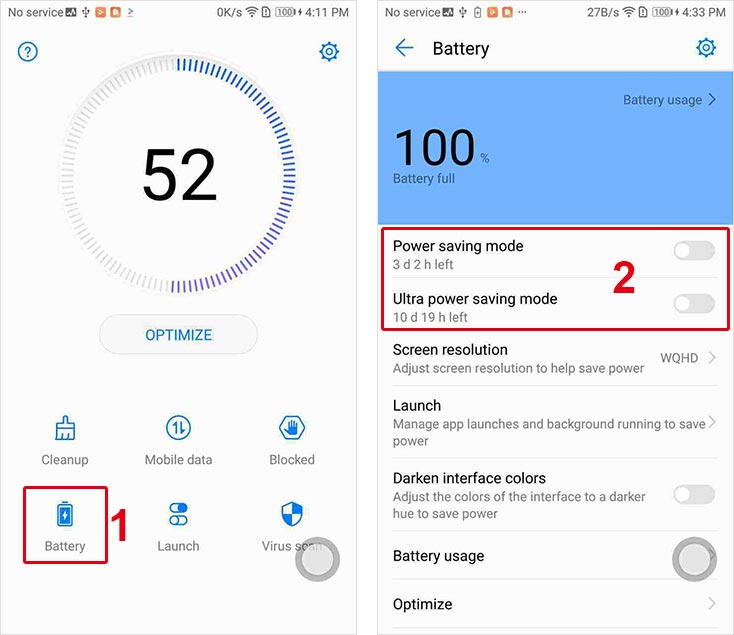 Background App Setting
At Phone manager > Launch, tap on the name or icon of "System Service" 1-2 times until it pops up a dialog "Manage manually", set Auto-launch, Secondary launch, Run in backgroudto "ON" (1,2,3)
Other Settings
No need to change these settings by default. But they will affect Cocospy functions if changed by user.
Data Usage
App Permission
Settings > Apps & Permissions > System Service > App info > Permission (select all) > Set individual permissions (select all) > Trust this app and App auto-launch (1,2,4)
Set to "ON"