It is important to understand that due to high level of customization of Android OS the steps from the following guide might differ from what you will see on the actual phone. However, all the menu sections are similar and you will be able to easily find your way through. For example, instead of 'Applications' you might see 'Apps'. 'Application manager' or Manage Application. 
———————————————————
In order to uninstall the Cocospy from your target device you need to follow these steps:
1. Take the target device in your hands and open Settings -> Security -> Device Administrators and uncheck 'System Service'.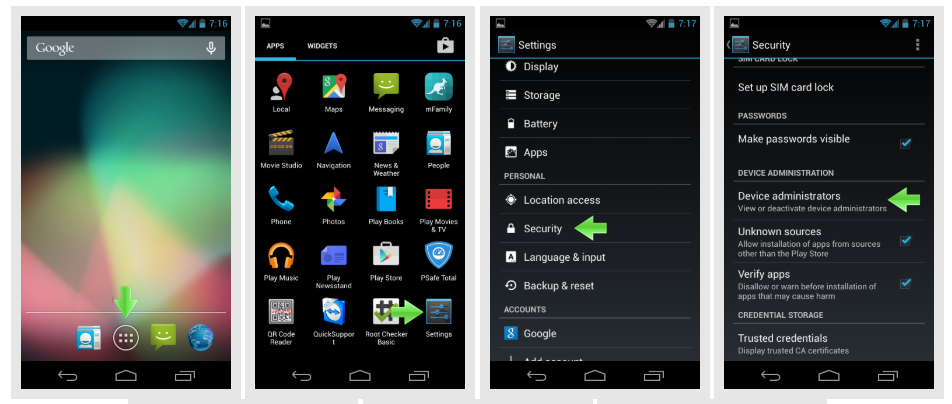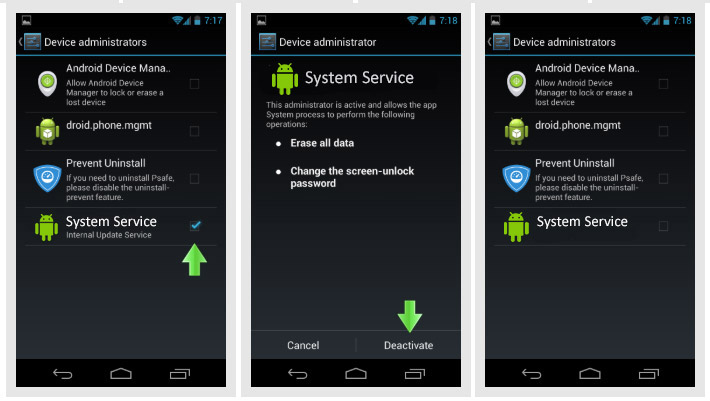 2. Then go to Settings -> Application Manager (or Apps), tap on the 'System Service' and click Uninstall.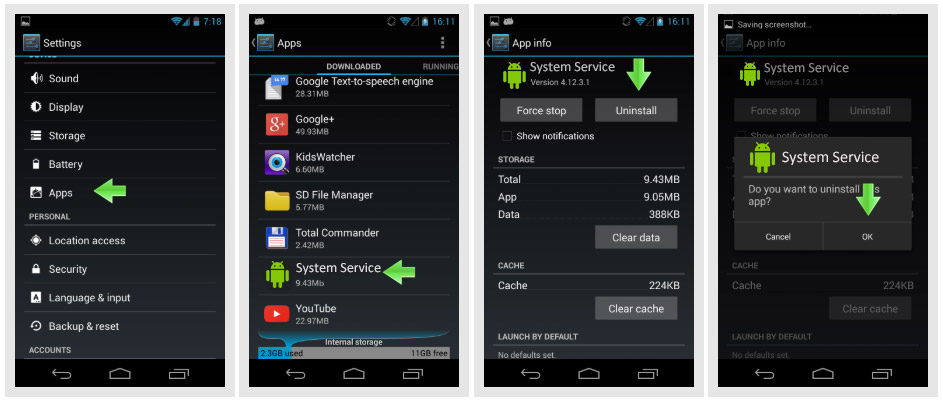 Now the Cocospy application is removed from the target device!
Please note that if the Uninstall button in 'System Service' is unavailable (grayed out), it means that you've missed Step 1 of this guide.