In order to monitor Tumblr messages on the non-rooted Android device. You should:
Enable Notifications on Android
Enable Tumblr In-App Notifications
Part 1: Enable Notifications on Android
To make it short, you can follow the 3 simple steps below
Go to your device settings.
Tap Applications > Application manager(Apps) > Tumblr > Notifications.
Turn on notifications from Tumblr.
If the above steps are not clear for you, please check the below steps with screenshots:
Step 1: On the Android Settings screen, scroll down and tap Apps. You should now see a list of all apps installed on your device. Locate and tap Tumblr.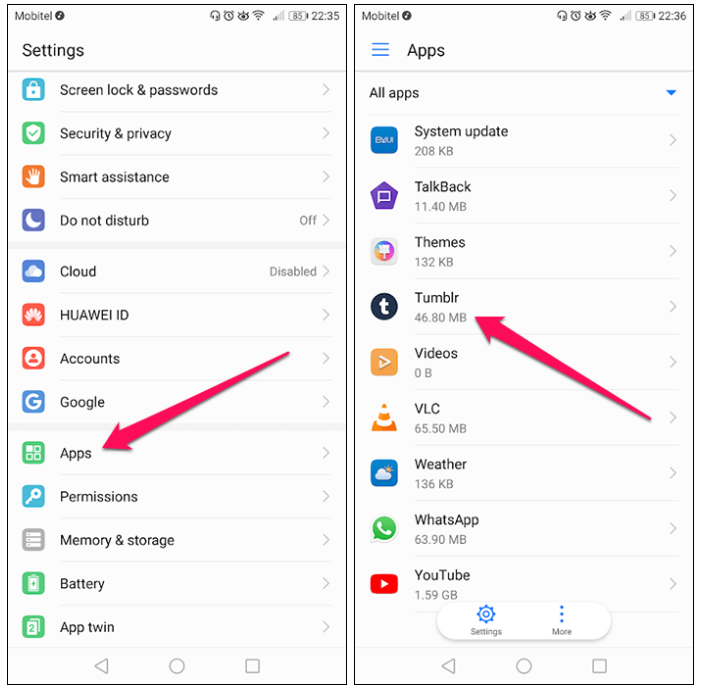 Step 2: Tap Notifications. On the subsequent screen, turn the switch off next to Allow Notifications to disable all push notifications.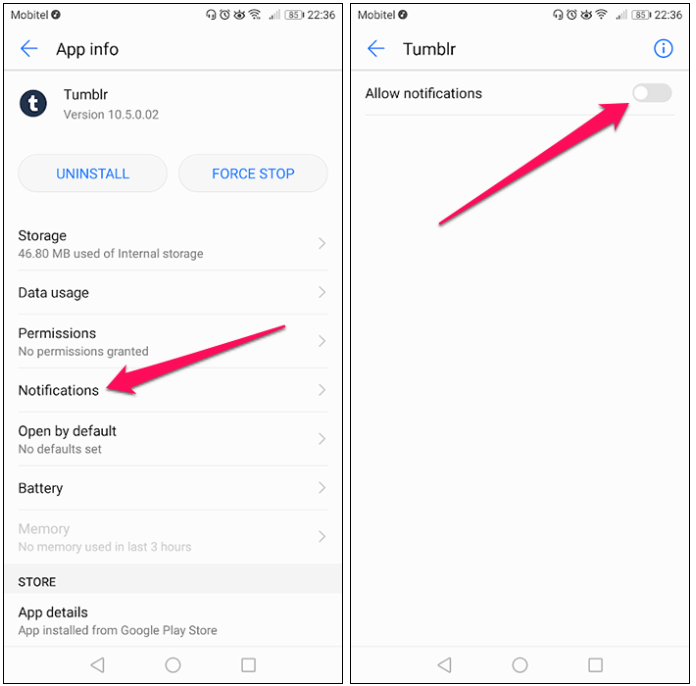 Part 2: Enable Tumblr In-App Notifications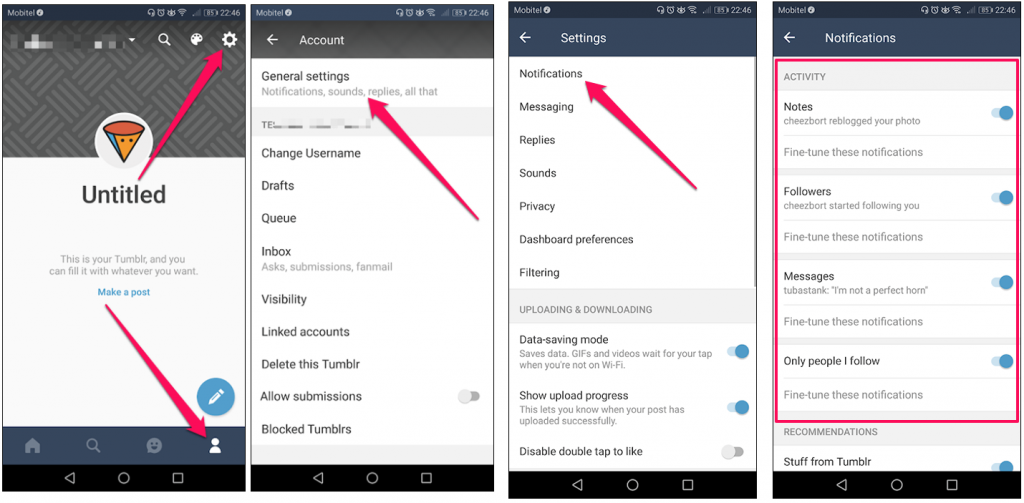 To choose what you receive notifications about:
Open Tumblr on your device.
Go to the account tab.
Tap the gear icon.
Tap "General settings."
Tap "Notifications."
Turn the various types of notifications on or off here, and tap "Fine-tune these notifications" to select which of your blogs that setting will apply to. If you only want to receive notifications from Tumblrs you follow, you can specify that too by turning on "Only people I follow."
To receive push notifications for new posts on a specific blog:
Open a blog in the Tumblr app.
Tap its user menu (the little human-thing).
Select "Get notifications."