Even though Cocospy should not have any problems in tracking the GPS location of the target device instantly after installation as most devices are configured to allow the use of the GPS locations, there are some points that you might want to check while you have the target device in your hands. You should open Settings → Location access (Location services) on your target Android device to make sure that GPS is able to get a signal: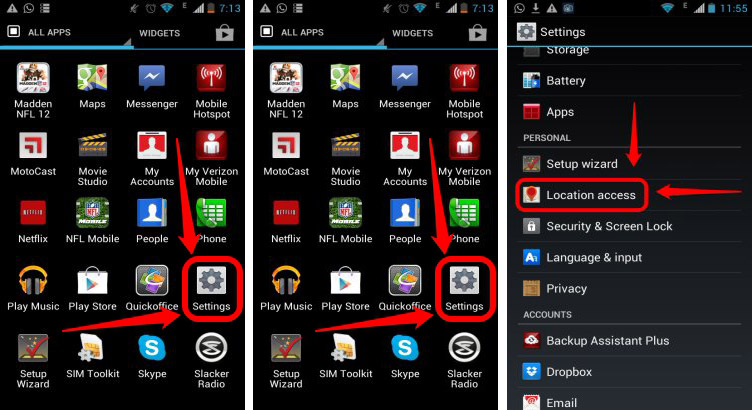 Please make sure that Use GPS satellites, Use Wi-Fi and wireless networks are checked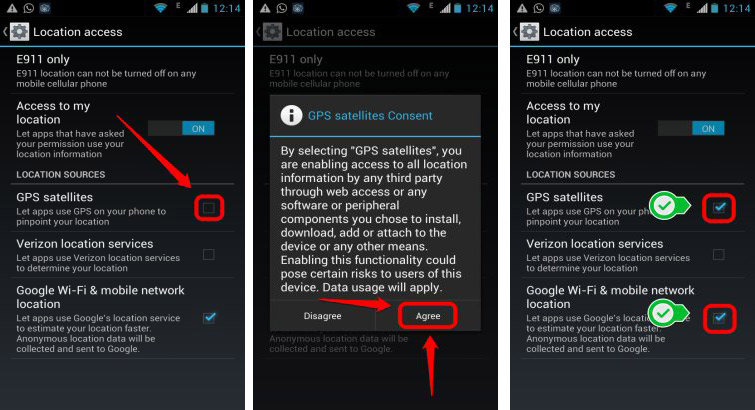 In case the Android OS is 4.4 on the target device please check Settings -> Locations -> Location mode -> and make sure that it's set to High accuracy. Cocospy application will be tracking Locations only when this option is set to High accuracy.
Important:
In case the Power Saving mode is activated on the target device Locations feature will not update.